Turn-by-Turn Indoor Navigation
Turn by Turn Indoor Navigation was one of the newest features we added to Phunware's suite of Location & Venue products. Showing users how to get from Point A to Point B was a great first step. We wanted to push the product even further with rich, contextual, turn by turn directions that help the user get to their final destination with ease.
Year: 2015 
Role: Director of Product Design
Team: Tiffany Shih (Senior UI/UX Designer)
Platform: Web, iOS, Android
Why Do Users Need Turn-By-Turn?
When people visit venues, it can be bustling, with lots going on—and often, it's a venue they've never been to before. They need contextual guidance on where to go and how to get there. Using their smartphone, visitors can find the best route from point A to point B before they even get to the venue. I helped the Phunware team build a varied range of features into this product, including contextual text directions, audible alerts, haptic feedback, and more.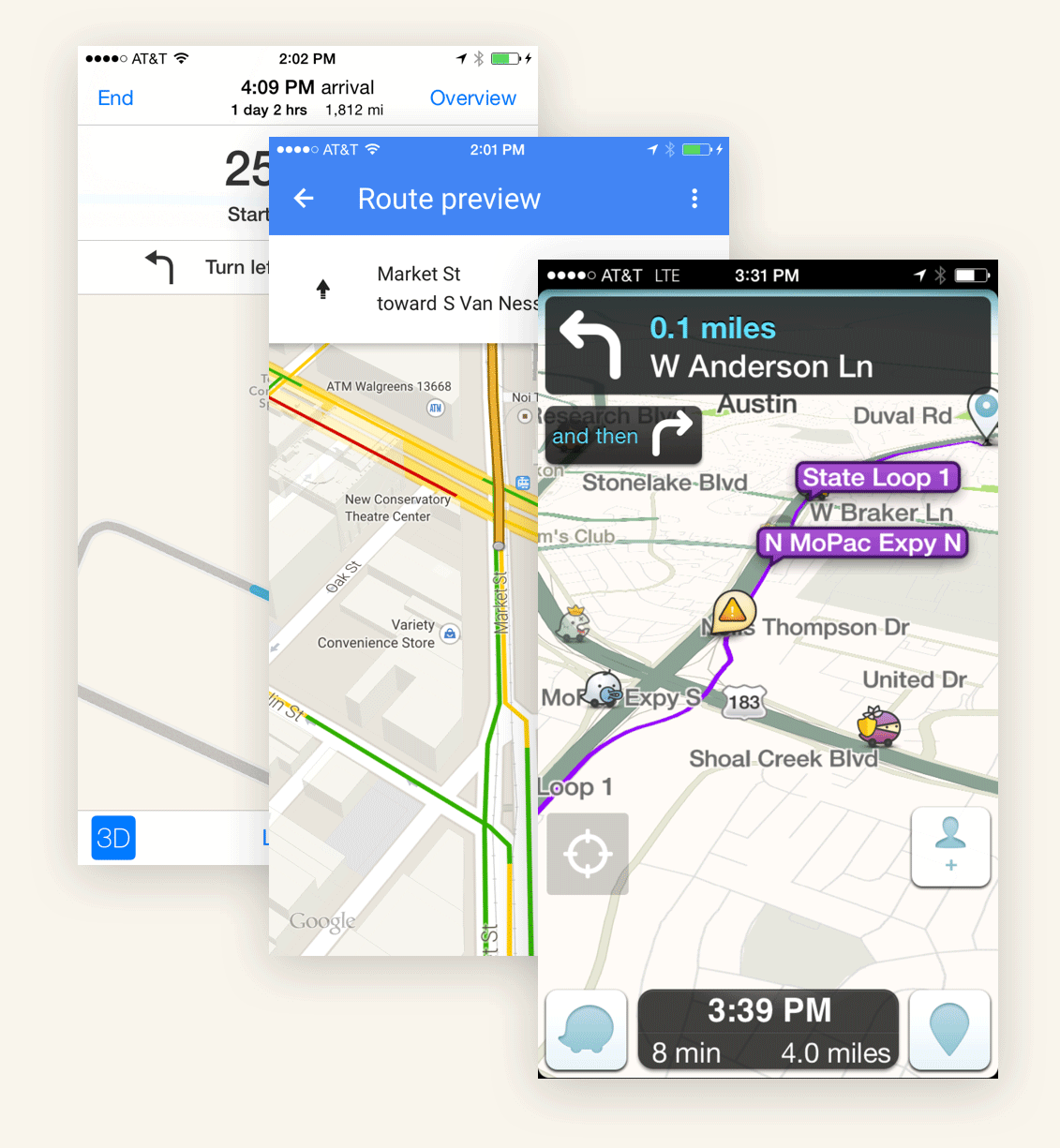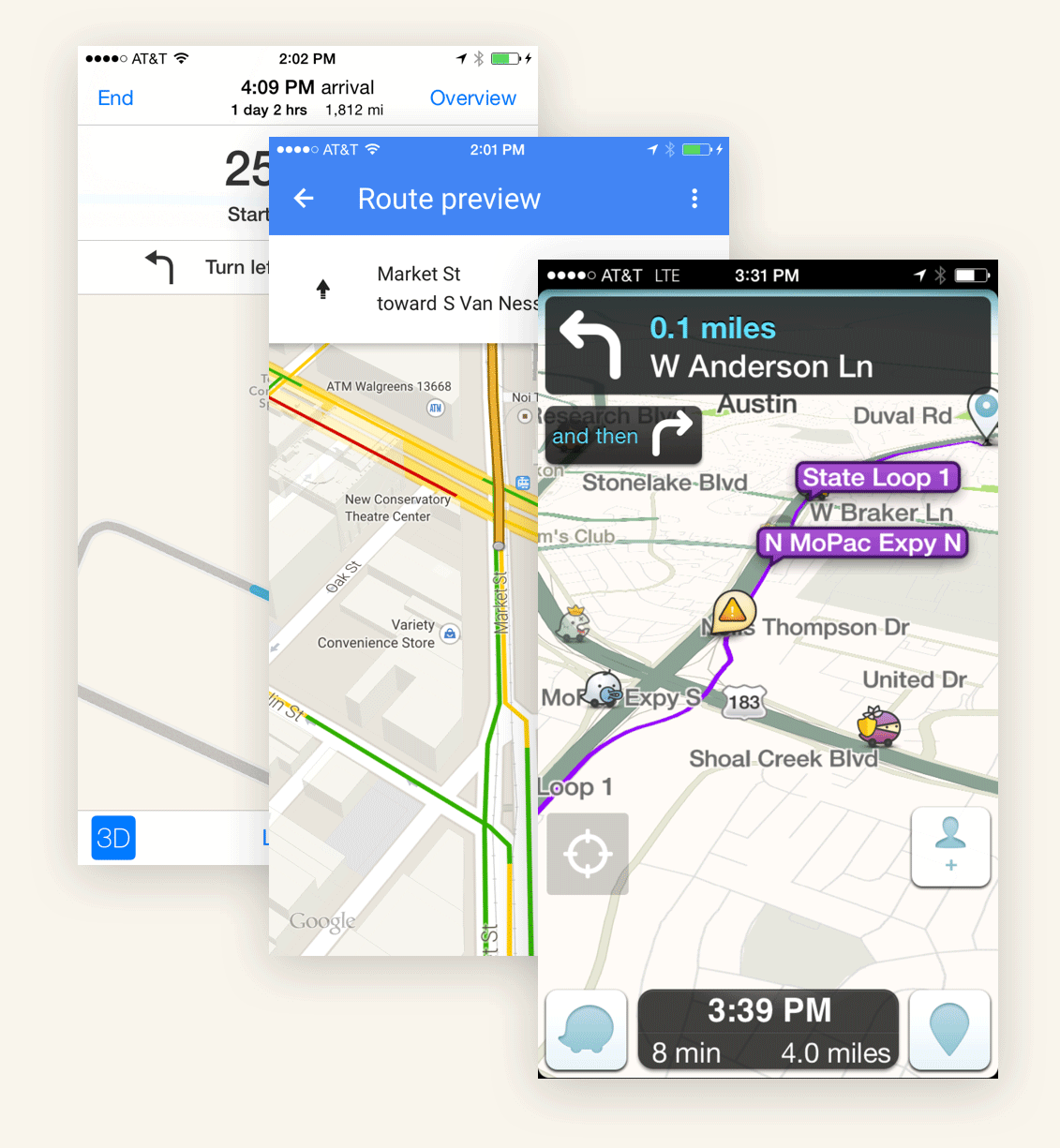 In The Car vs. Indoors
Navigating in a car is very different than navigating inside a building. For one, roads have common signage and cues that guide drivers to where they need to go. There is no common signage between buildings and venues. The speed of travel is also drastically different indoors: when driving, you're traveling down the road at 70 miles per hour. When navigating inside a building, you move at a much slower pace, allowing the opportunity for more user engagement and a richer experience. With indoor navigation, the device is often in the user's hand or in their pocket. This makes indoor navigation a perfect opportunity for engagement—it even allows the user to multi-task, something they probably shouldn't do while driving.
Contextual Directions
A preview of the next step helps to prepare the user for what action to take next. Using natural language with relevant landmarks help to give context to the user's path.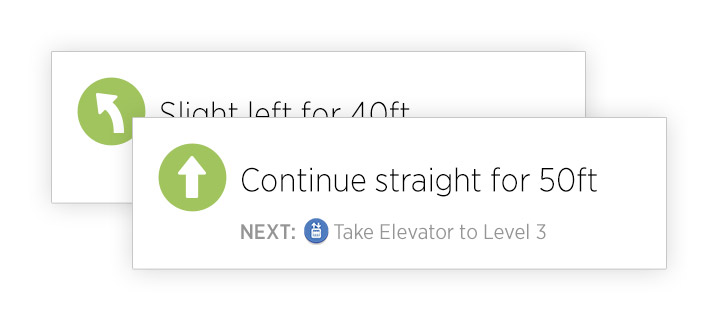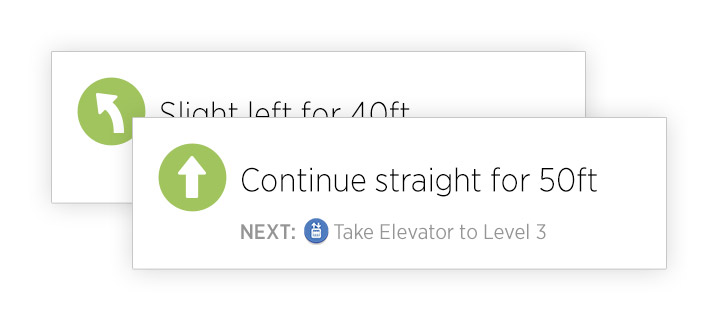 Step By Step List View
In addition to contextual directions, users can also view every step of a route in a list view. When a venue is Blue Dot enabled, steps that have already been completed will automatically be marked as so.
It was also important to use the same iconography between these views so the user won't get confused.
Route Overview
Before starting a route, users will be shown a summary of the route they are about to take. The overview can be displayed at any point during their journey, giving the user a high-level, bird's eye view of the whole route if they need to see more.
Background Routing
If a user puts their device to sleep or minimizes the app while routing, directions can be sent automatically to alert the user when they need to take action. This also allows the user to leave the app and not have to cancel their navigation process.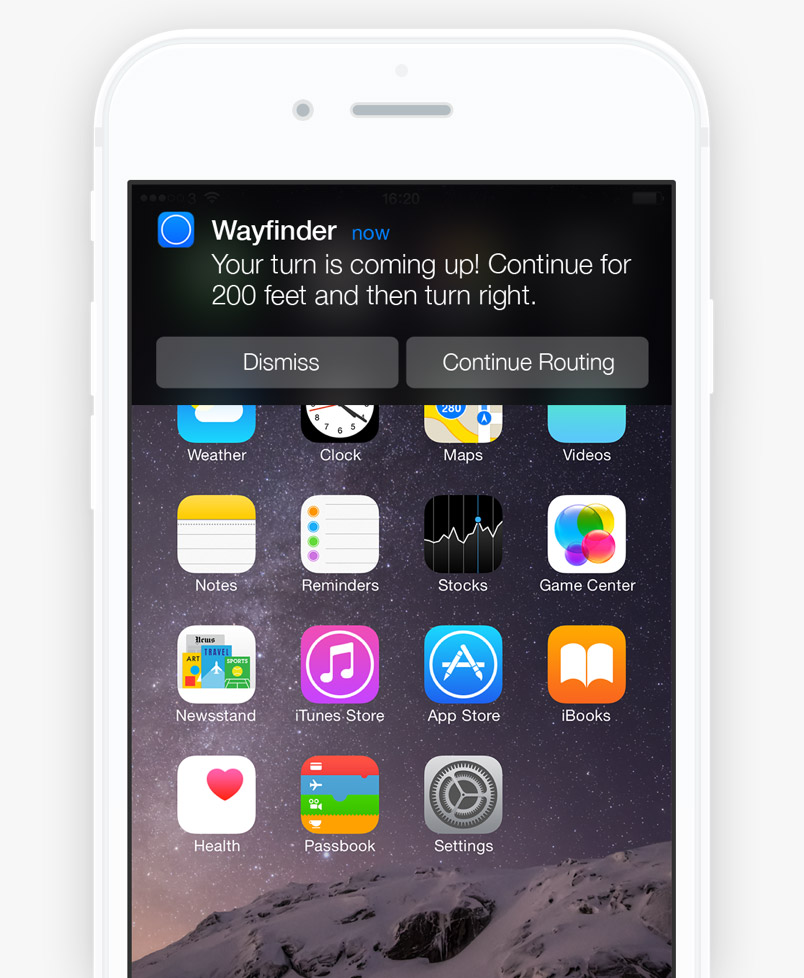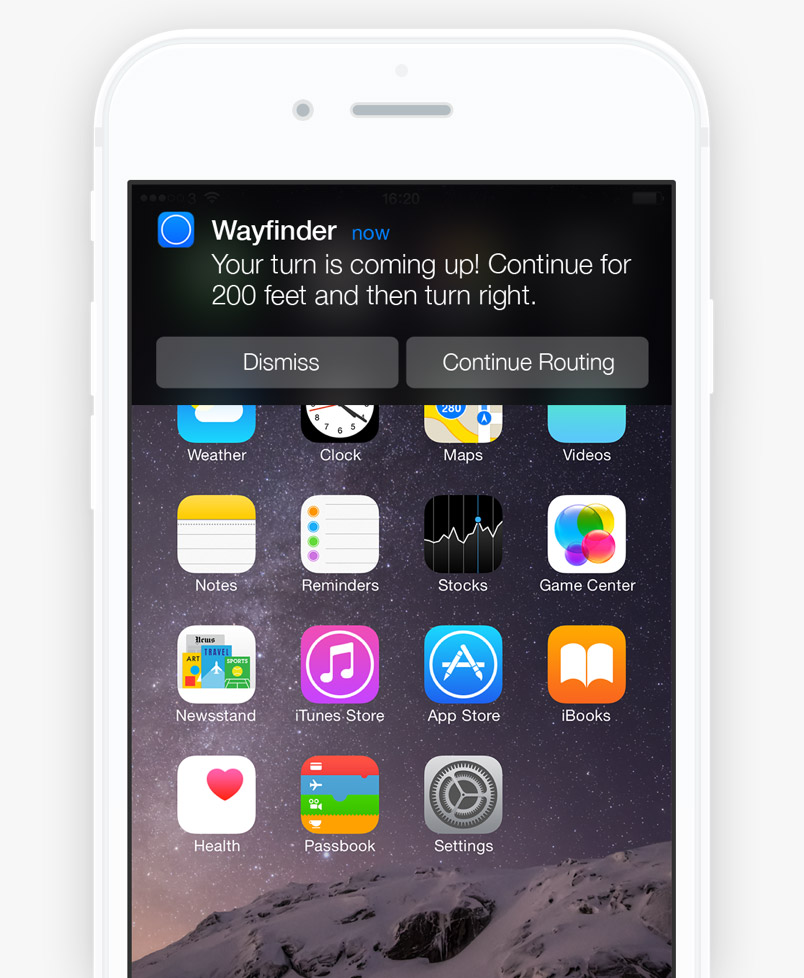 Audible Directions
With text-to speech technology, users can listen to directions spoken to them so they can focus on navigating their surroundings. Multiple volume options are available to aid those with hearing impairments. Replay options are also available in case you missed that last little bit. 
Haptic Feedback
In addition to notifications and sounds, haptic feedback (vibrations) at key turning points in a user's journey help to call attention to the screen when the user needs to take an action. 
Promote Healthier Routing
Encouraging visitors to take the healthier route by gamifying their experience promotes a more active, healthier lifestyle. Users can collect points for taking stairs instead of elevators or for taking a longer, more scenic route to their destination. Points could be redeemed for physical goods or used as part of employee health programs.