Perler approached Phunware to create a digital experience to supplement their physical products. Perler makes a set of plastic beads that, when melted with an iron, form to make a single design. Beads can be placed on the peg board freeform or with the help of a template. We built an iPad app that allows users to create their own templates with the help of software. I love the merger of the digital and physical world.
Year: 2012
Role: Creative Direction, Design Management, Sound Design, Motion Design
Team: Tiffany Shih (UI Designer)
Platform: iOS iPad
Merging Physical With Digital
Perler created an iPad accessory called the iPegboard, and I helped design and build the accompanying iPad app. The iPegboard tray fits right over your iPad so you can follow the pattern on the screen. After the beads are placed, you can lift the pegboard off the tray and iron the design.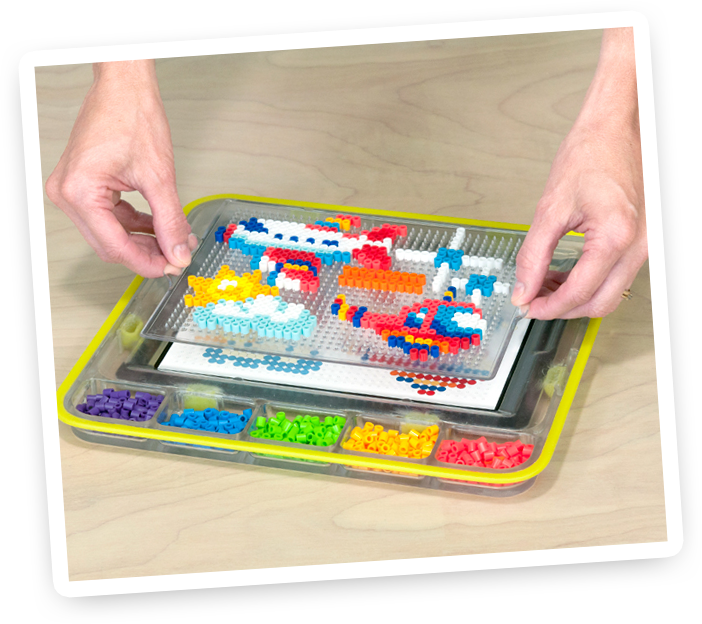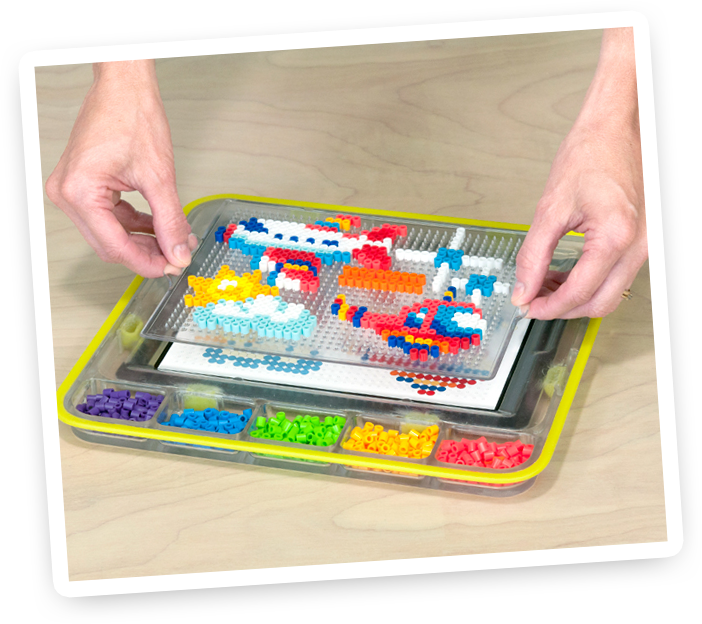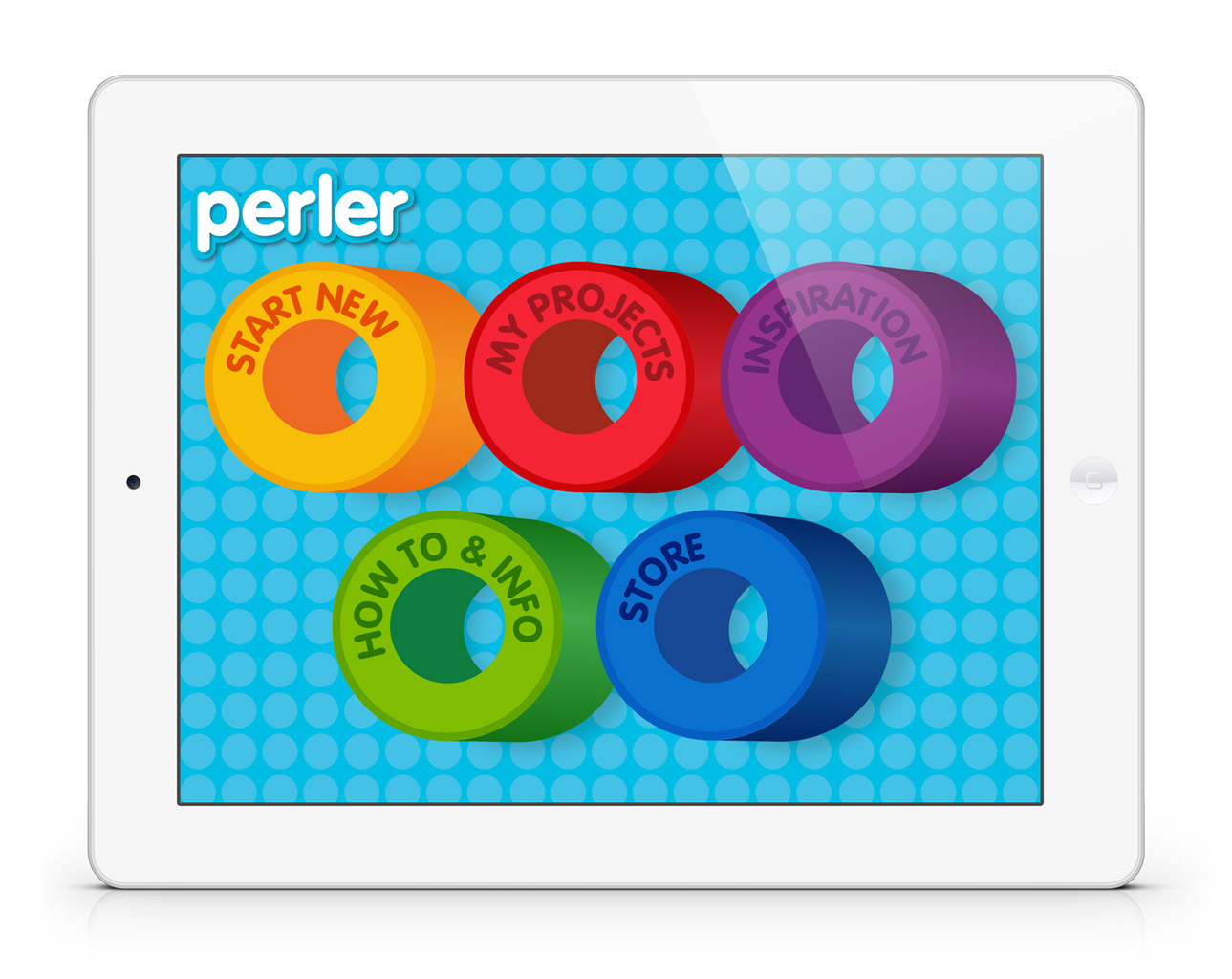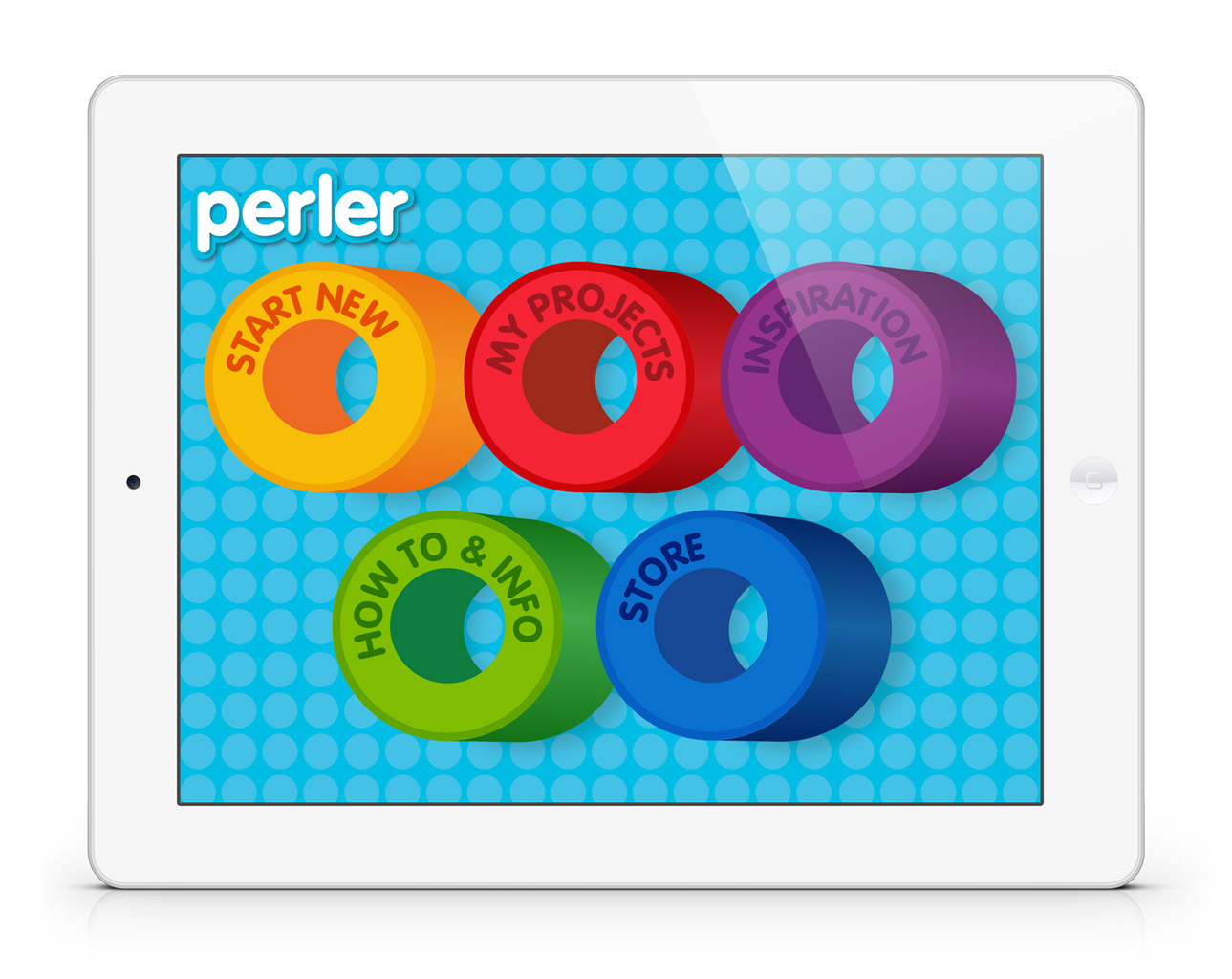 Collect Multiple Pattern Sets
The iPebgoard app comes standard with multiple pattern sets and allows users to expand their pattern library via in-app purchases.
Make Each Design Your Own
Each pattern set comes with a recommended color palette. The color palettes are entirely customizable—you can swap out single colors or a whole set of colors to make each design truly yours.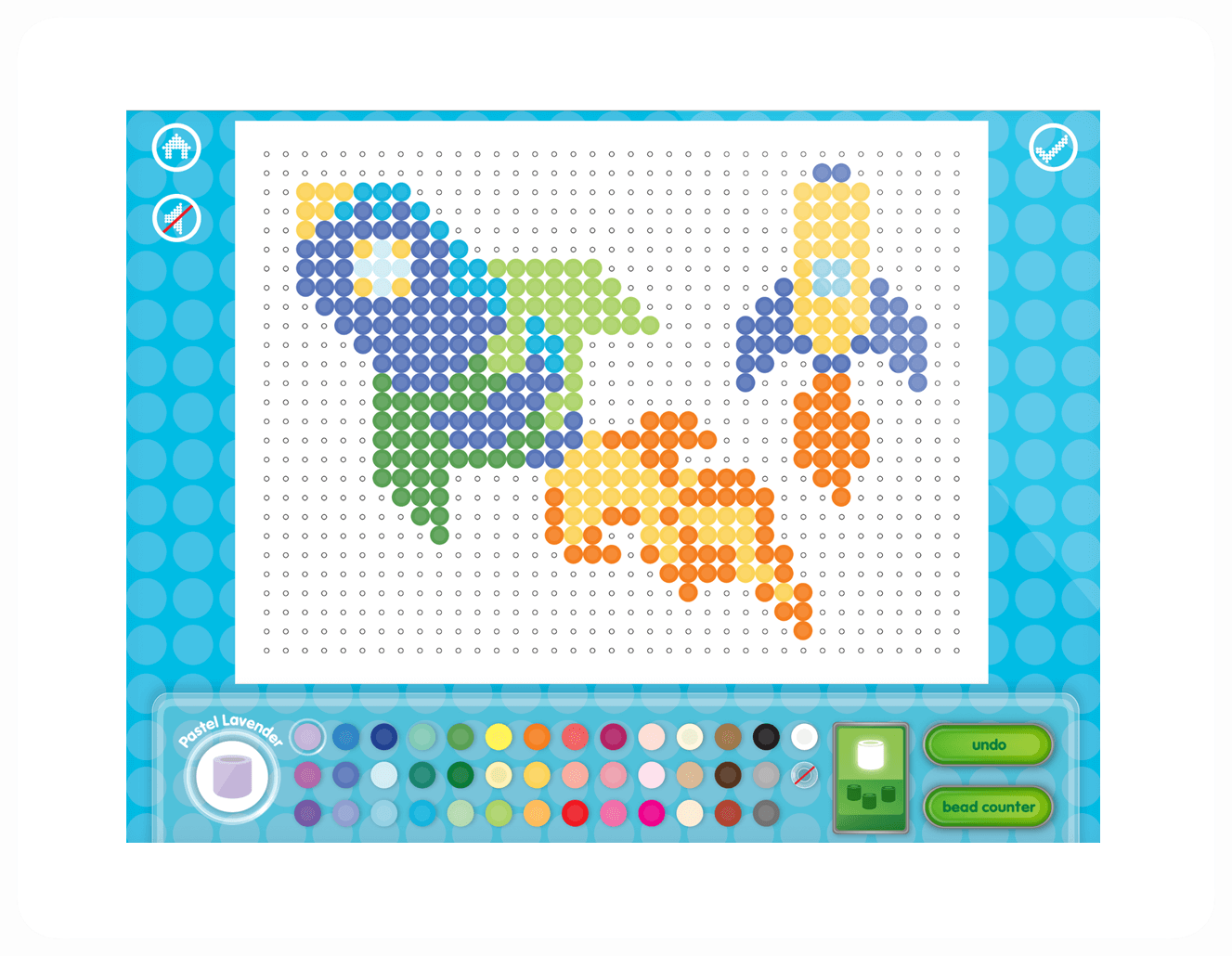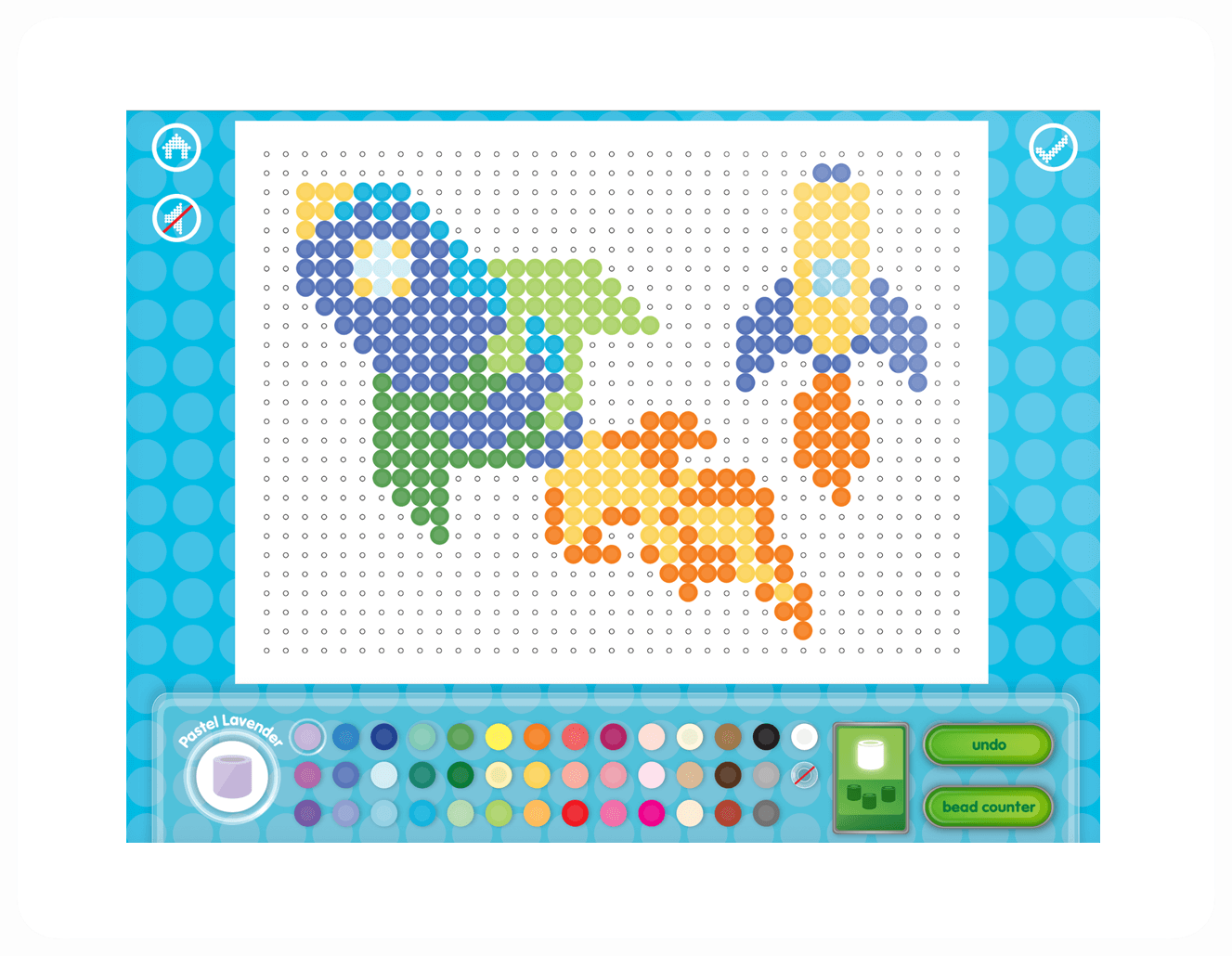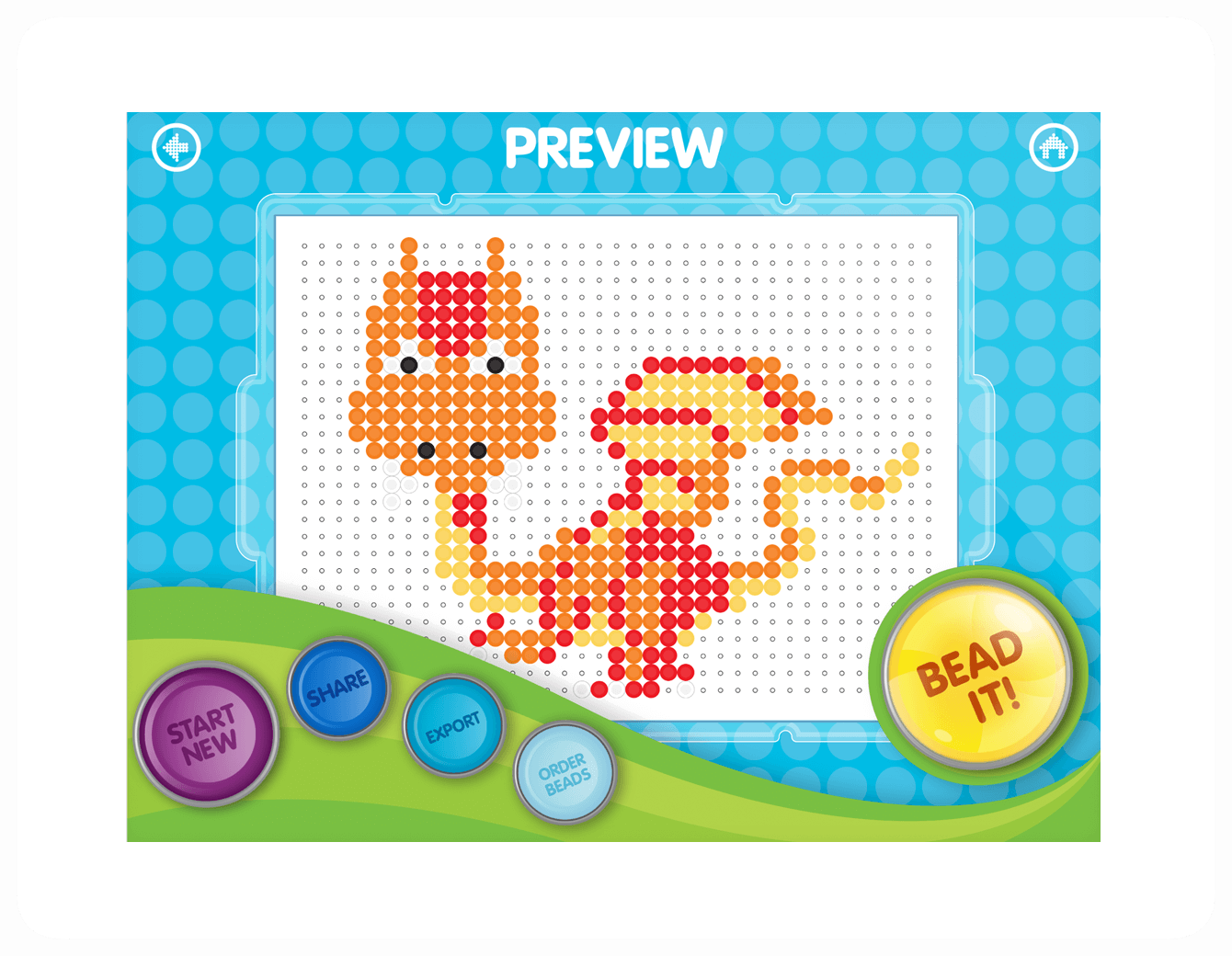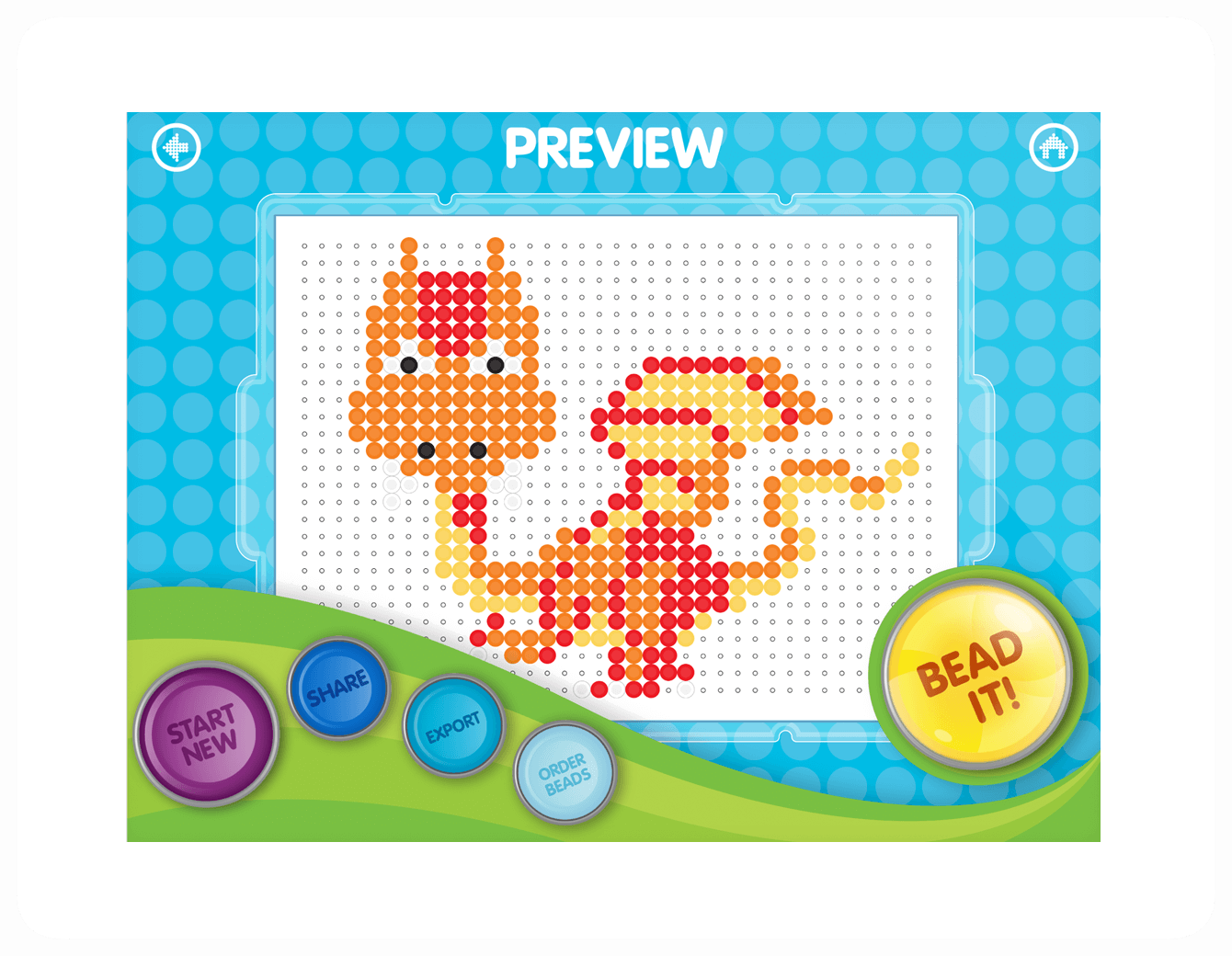 Bring Your Designs To (Real) Life
Once you're happy with your design, place your iPegboard on top of your iPad and bring your design to life with your Perler beads.
[unex_ce_button id="content_phcfsxarx,column_content_tsksznisz" button_text_color="#01bce5" button_font="semibold" button_font_size="15px" button_width="auto" button_alignment="center" button_text_spacing="2px" button_bg_color="#ffffff" button_padding="15px 60px 15px 60px" button_border_width="0px" button_border_color="#000000" button_border_radius="0px" button_text_hover_color="#ffffff" button_text_spacing_hover="2px" button_bg_hover_color="#000000" button_border_hover_color="#000000" button_link="http://www.perler.com/ipegboard-starter-kit_80-54147/80-54147.html#sz=30&start=25" button_link_type="url" button_link_target="_blank" has_container="" in_column="1"]BUY THE BOARD[/ce_button]
[unex_ce_button id="content_phcfsxarx,column_content_2a4y3l2cb" button_text_color="#01bce5" button_font="semibold" button_font_size="15px" button_width="auto" button_alignment="center" button_text_spacing="2px" button_bg_color="#ffffff" button_padding="15px 60px 15px 60px" button_border_width="0px" button_border_color="#000000" button_border_radius="0px" button_text_hover_color="#ffffff" button_text_spacing_hover="2px" button_bg_hover_color="#000000" button_border_hover_color="#000000" button_link="https://itunes.apple.com/us/app/perler/id574503255?mt=8" button_link_type="url" button_link_target="_blank" has_container="" in_column="1"]DOWNLOAD THE APP[/ce_button]