Sirtified is a company I founded with a college classmate, and his brother, in 2008. Originating with online retail under two main websites: Sirtified.com and Misstified.com, each focused on curated design gifts for guys and gals, respectively. In 2010, we opened a storefront. I branded the companies, including the names, logos, colors, etc., as well as built the websites. Juan and Camilo handled more of the business side of things, including bookkeeping, purchasing, and logistics. All three of us manned the store, with help from a few other employees.
Our Competition in 2008
The idea for the "-ified" brands was to make available a curated selection of contemporary design objects and modern, unique gifts. When looking at the online retailers in this space at the time, we felt there was room for improvement. We wanted Sirtified to really stand out from the others.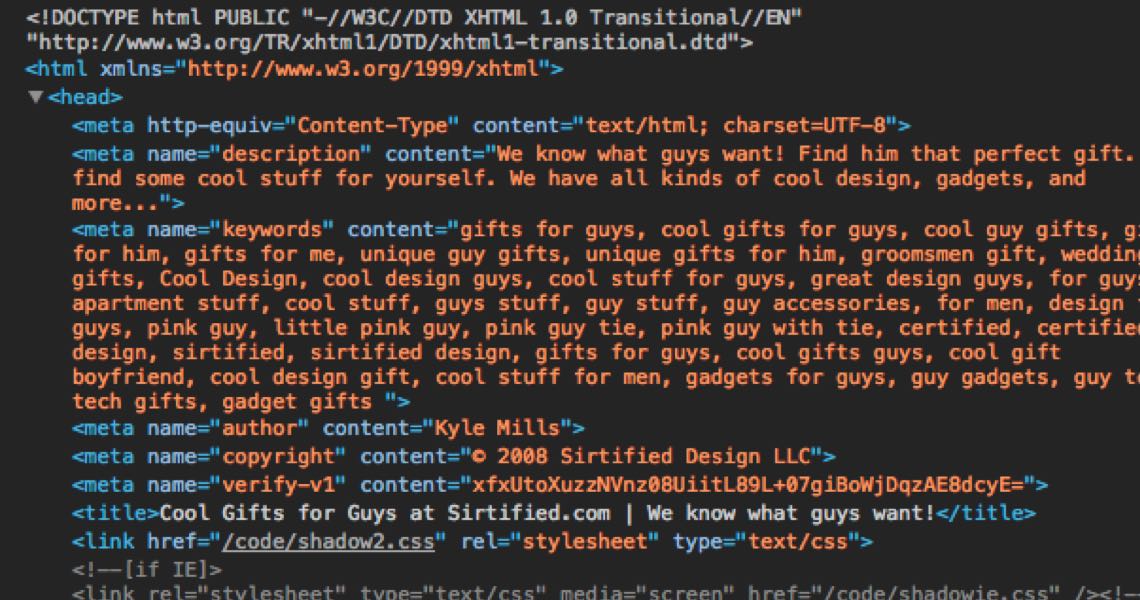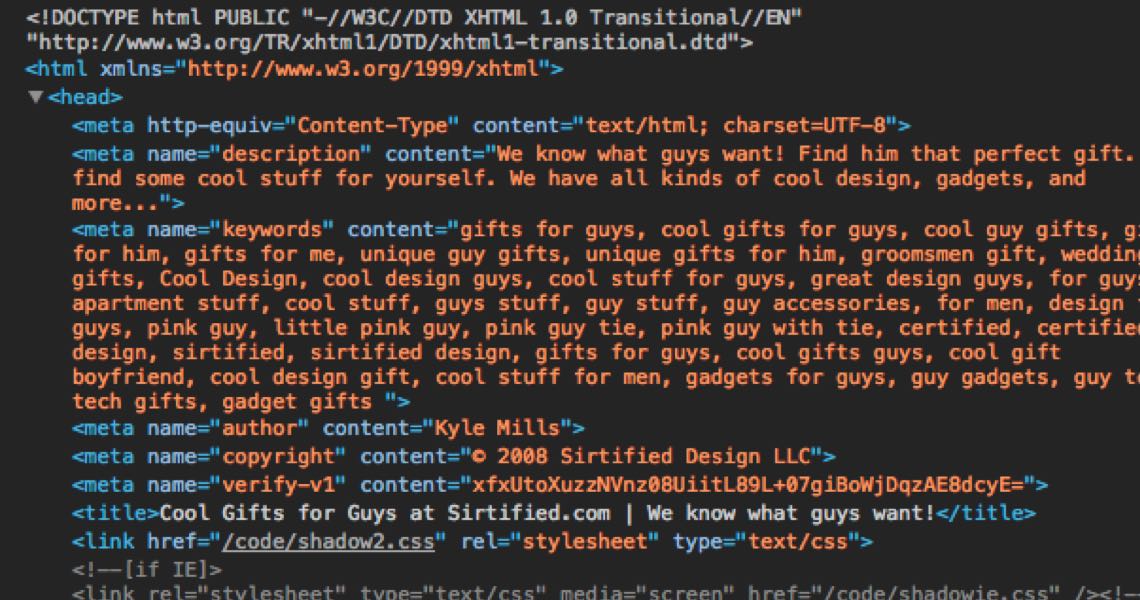 Coded by Hand
At the time, we didn't feel like the available CMS and e-commerce platforms could support the design vision we had for our brands. So, I set out to code Sirtified 1.0 by hand. I had always wanted to learn to code and this was my chance. I spent the summer of 2008 learning HTML and CSS, and coded the site. The first version of Sirtified went live that August. It quickly became clear that a hand-coded site wouldn't scale as our product selection and customer base grew.
Sirtified 1.0
With version 1.0 of the hard-coded site up, we were officially open for business. Products on the Sirtified website were sorted into three main categories—crib, body, gear. With sales coming in, we quickly learned which products were top sellers and featured them on the homepage in a "What's Hot" section, increasing conversion of our most popular items.
No marketing budget
Marketing for Sirtified comprised of SEO, word of mouth referrals, and free features in magazines and related blogs. We encouraged articles and reviews of products sold at Sirtified by sending free products to magazines and blogs related to our customer base. Word of mouth and repeat customers had the biggest impact on Sirtified sales.
Branding Opportunity
Juan, Camilo, and I took every opportunity to make sure the Sirtified brand delighted the people who shopped with us. Online purchases at Sirtified were shipped in boxes sealed with Sirtified stickers, and we included extra stickers and a magnet inside each shipment. Some customers wrote us thank you notes, often including a photo of the Sirtified magnet on their fridge.
Product Photography
Another way we differentiated the Sirtified and Misstified brands from our competitors was through the photos and videos of the products on our website. Rather than use the generic photos from our partners and suppliers, we began taking our own photos and creating our own videos to feature the products.
Brick and Mortar
In 2010, we dove into traditional retail to supplement our online stores. We partnered with our friends at Space Montrose and signed a lease on a building. Within weeks of launch, the store out-performed the websites.
Sirtified 3.0
Our websites continued to gain traction, and soon we outgrew Yahoo Small Business. In late 2010, I updated the sites to use Magento, a more advance e-commerce platform. It was difficult to setup and tweak our design, but with it we were able to scale quicker, handle more orders, and increase our margins.
Making our own products
Our vision for Sirtified and Misstified was three-fold. First, we wanted to establish a solid brand. Second, we wanted to gain capital by selling other people's products. The third step was to start creating our own products, which would also increase our profit margins.
The first product we released was born from an idea I had for iPhone "tattoos". The iPhone 4 & 4S were out. I knew that the backs of these phones were made out of glass, so I came up with the idea to use glass etching solution, along with custom cut vinyl stickers, to etch a permanent pattern on the back of the iPhone. Initially, we sold the kit (rubber gloves and all) as a DIY solution, but decided this was too complicated and too much of a liability. We then moved to buying the backs from China, etching the backs ourselves, and then sending the etched back to the customer to replace on their own. Ultimately, we were unable to scale this process and took the product off the market.
Moving on
When Juan, Camilo, and I started Sirtified, we were in college. By the time we graduated, we had spent 4 years building and growing the company together. It helped us through college and taught us a lot about business, but we each wanted to try our hand at other things. We started to wind things down with our stores, but didn't want to shut things down completely. Instead of selling the company right away, we outsourced fulfillment and operations. This cut into our margins significantly, but gave us passive income. Eventually, with more and more ecommerce shops popping up and Amazon's ever-increasing market share, we decided to shut down the company.